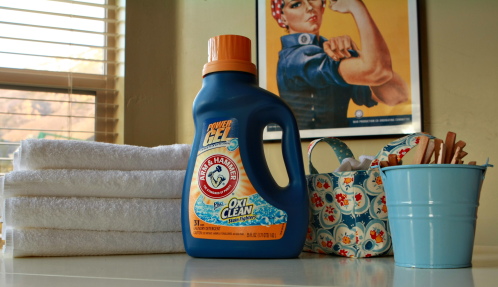 Those of you who have read Make it Do for any length of time know how much I love baking soda.  A quick look through my cleaning posts and you'll know I'm a really big fan.  What's not to love about a product that is an ingredient in my favorite chocolate chip cookies AND cleans my dirty pans to a shine?
So, I had to laugh when I received an email asking whether I would be interested in being part of the Arm and Hammer Switch and Save Challenge Campaign.  Yes!  As far as I am concerned, Arm and Hammer Baking Soda is right up there with sliced bread.
The Switch and Save Challenge has more to get excited about than just baking soda.  Over the coming months, I'll be sharing links to great coupons, real-life cleaning tips, product reviews, and giveaways.  I am so excited to be part of this campaign!
Today I am reviewing the first product sent to me by the good folks at Arm and Hammer.
I'll admit it, I'm kind of an odd duck since I actually like doing laundry.  Taking good care of my family's clothes is a great way to save money.  I am always on the lookout for cost effective laundry tips and products that really work.
If your family is anything like mine, serious stains are not hard to come by.  I couldn't wait to put the A&H Power Gel through the paces.
Here are the challenges my family came up with: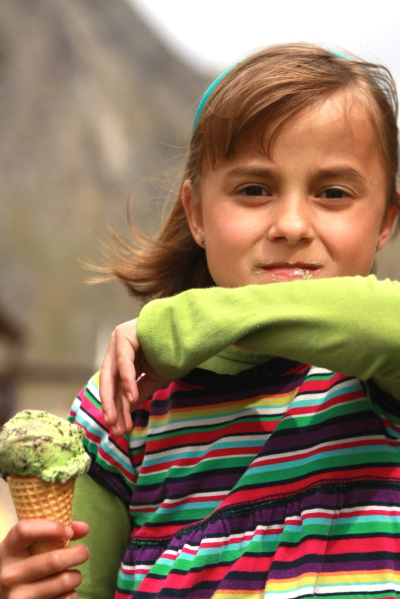 Ah sweetie, that's a sleeve not a napkin!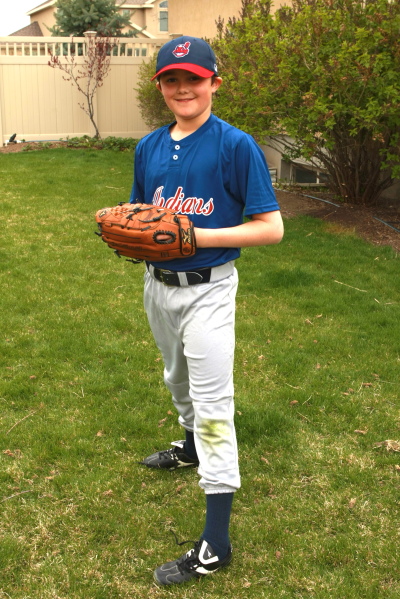 MOM! Did you see that catch?  Oh ya!  and I see you caught some grass stains too.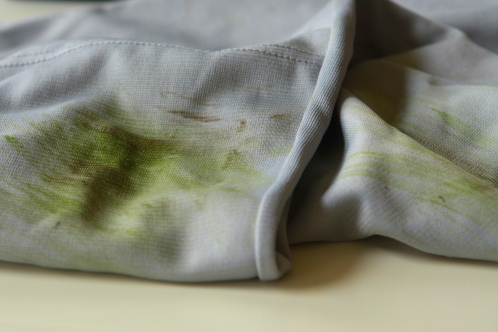 Here's a close up, since the long shot didn't do the stains justice.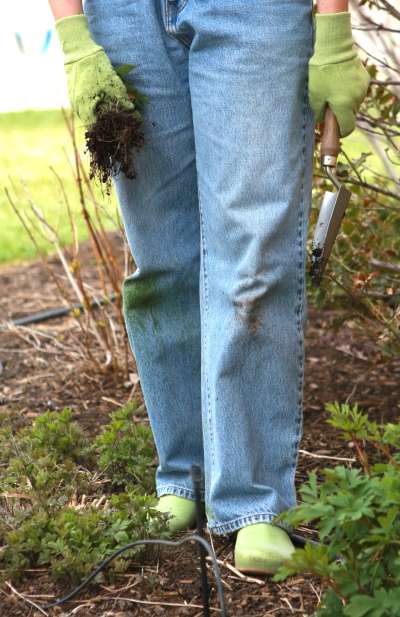 A morning in the garden: hard on weeds… and on laundry.
As you can see, the tests were a Starlight Mint Ice Cream Cone (yes, with chocolate smears) on a t-shirt sleeve, and grass stains and ground in dirt on pants.
To give the detergent a true test, I ran our dirty laundry through a load without pretreating.  This is not something I ever would dare under normal circumstances… but this was a test and I wanted to see what Arm & Hammer's Power Gel Detergent could do.
The results were awesome.  All of the grass stains and dirt came out of the baseball pants, all of the Starlight Mint, even the smeared chocolate, came of the t-shirt, all of the dirt washed out of the pants.  The only stain the detergent didn't get out without pretreating was the grass stains on the jeans… it lessened them but didn't eliminate them.  My son, who watched my experiment with interest, especially since it involved his baseball pants, was amazed when they came out of the washer so clean.  He said, "Whoah, mom they didn't lie!  It does work!"
That's a very high mark from me… especially given that I would never normally wash any of those stains without pretreating!  It's peace of mind to know you have a detergent that will catch most stains even when you don't.  Good news since my kids are famous for tossing stained clothes to the bottom of the laundry basket with not so much as a word.
That brings me to the next question, price.  How does Arm & Hammer Plus OxiClean Power Gel compare with the other major brands?  I did a quick cost comparison at my local store and totaled the price per load.  The Arm & Hammer was less expensive per load than other major brands… and that's even before using a coupon.  Throw a coupon into the mix and you've got seriously good value.  To download Arm & Hammer coupons, click here or on the link below.
The verdict is Arm & Hammer Plus OxiClean Power Gel Laundry Detergent is all it's cracked up to be.  But I didn't expect any less from the makers of my favorite baking soda.
***********************************************************
This is a sponsored post for Church & Dwight Co., Inc, the maker of ARM & HAMMER branded products, who is compensating me to try different products. 

Save $1.00

on any 2 ARM & HAMMER Laundry Detergents.And be sure and head over to The Switch & Save Challenge for the chance to

win $25,000!
9 Responses to "Product Review: Arm & Hammer Plus OxiClean Power Gel Laundry"