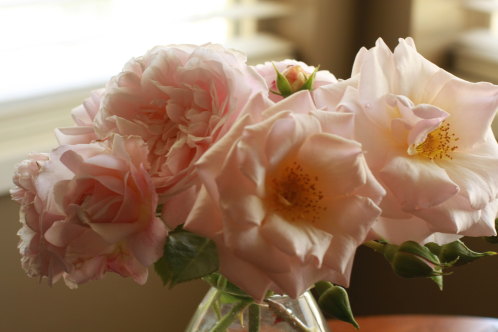 I walked into my mom's kitchen yesterday and it smelled so good and comforting.  Her home is not only clean, but she is often baking, she had just taken raspberry lemon muffins out of her oven.
It made me think of how powerful the sense of smell is for creating a home.
We talked about a few ways to keep a home smelling nice…
Keep the bad smells out!
Clean the bottom of your garbage can and sprinkle it with baking soda.
Keep your drains clean with a baking soda and vinegar solution.
Run a lemon rind in your garbage disposal.
Clean out your frig.  My sister wipes out the shelves of her frig each week before putting her groceries away- a smart idea and something I'm not good at : ).
If you have a front loader washing machine, wipe the gasket out with half vinegar and half water solution.  And use baking soda or borax in your wash.
Bring on the sweet smells.
Find a few essential oils that you love and use them.  You can put a drop or two on a Q-tip or cotton ball and rub a little oil on your heating/cooling vents, so when the air goes on so does a little sweet scent.  (Idea from an old book of mine called The Scented Room)
Rub a drop of essential oil  into the inside of a drawer or under your coffee table.  (Also from The Scented Room)
Clean with products that are natural and smell good.  My mother-in-law and I were doing dishes a few Sundays back and I mentioned how much I loved the smell of her dish soap.  She said she actually likes doing dishes since she started using Mrs. Meyer's Clean Day Dish Soap.
Bake and cook.  Nothing makes a house smell like a home like freshly baked muffins or bread or something slow cooking all day.
With all the funky smells of summer ahead, I'd love to hear your favorite way to keep your home smelling good…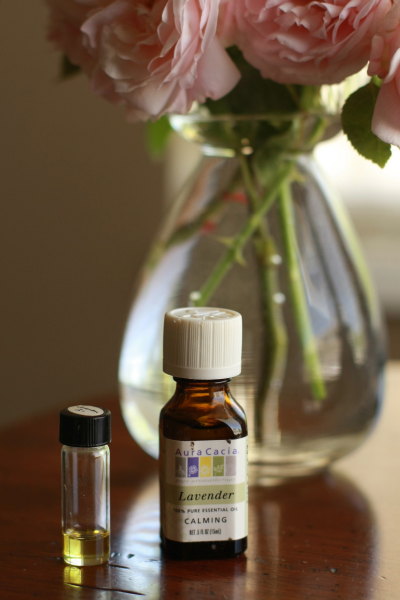 4 Responses to "Home Sweet Scented Home"