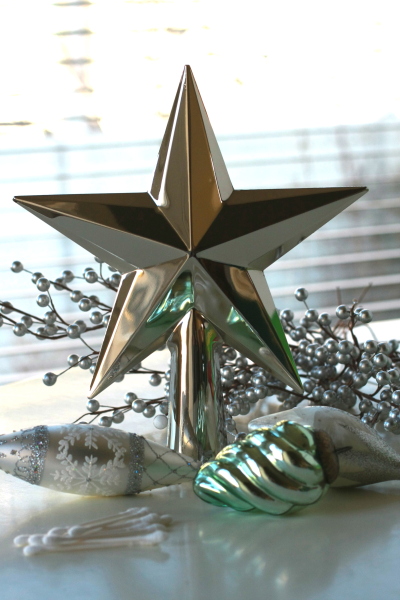 I'm so excited about the giveaway today.  Whenever I drop by The Container Store, I swoon.
I can walk by the shoe department at Nordstoms with barely a glance, but show me well-made food containers or stylish craft room shelves, and I have to give my wallet to my husband for safe keeping.
I am a total sucker for organizers.
But before we get to the giveaway, I want to share a few tips on keeping your treasured Christmas decorations.  I am very sentimental and have collected our Christmas decorations slowly over time.  We have many items that are precious to me and my family.
It seems like most of our favorite things are fragile, with lots of nooks and cranny for dust to settle in.  This past week, as I have been pulling our decorations from their storage boxes, I've had to give most of them a good spruce up.
Q-tips are an essential cleaning tool for these kinds of projects.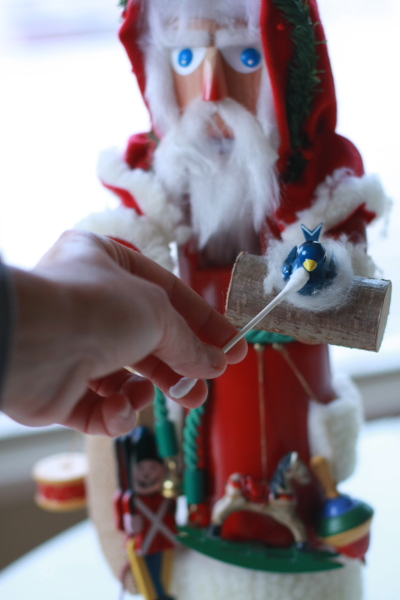 In the years before we had children, my husband collected some wonderful German nutcrackers and smokers. What would I do without Q-tips to clean all the intricate places that LOVE to collect dust.  I simply wet the end of the Q-tip with water, squeeze it good to remove the excess water, and use it to dust all the spots I can't reach or are too intricate for a cloth.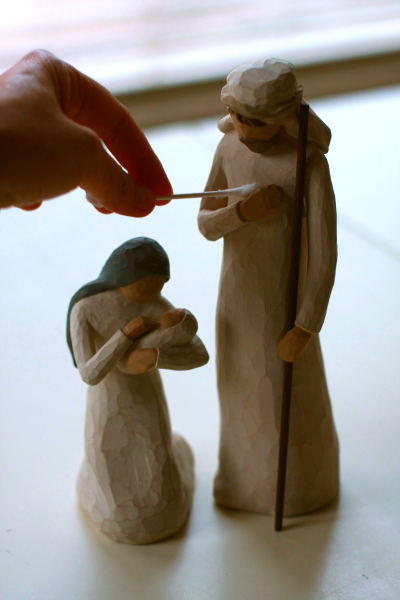 I must have put everything away last year without dusting last year, because everything needed a bit of cleaning.  A dusty Mary, Joseph and baby Jesus would never do.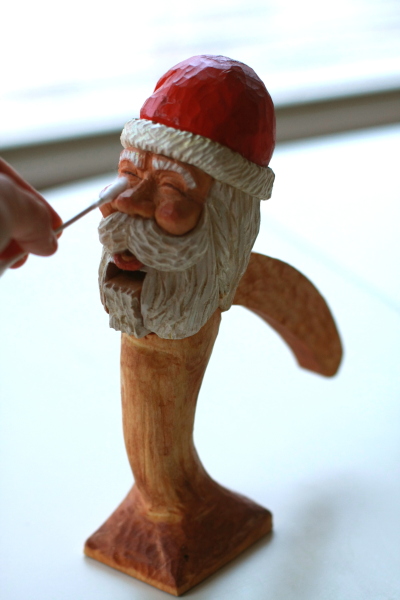 This is one of our most treasured nutcrackers.  It was hand carved from one piece of wood by my father-in-law.  He made 9 of them, one for my mother-in-law and himself and one for each of their children.   It was a true labor of love.  This wonderful Santa Claus makes me happy whenever I take him out of the storage box and place it carefully on my mantle.
And now courtesy of my friends at Q-tips, Make it Do is giving away:
Three (3) $50 gift certificates to The Container Store.com.
Holy Storage Boxes Batman!  I wouldn't know were to begin… ornament storage boxes would be so nice… but I would also love this, this and this too.  I only wish I could enter this contest myself!
To enter simply leave a comment on this post answering:
What area of your home needs cleaning and organizing the most?
The Rules:
Contest closes on Thursday, December 1, 2011 10:00 MDT
Only one comment per person please.
Random winners will be announced on Friday, December 2, 2011
Be sure to drop by Q-tips Facebook page to enter to win a $100 weekly gift card or the Grand Prize of $1000 and a year's supply of Q-tips.  To enter you simply need to share all the ways you use Q-tips!
—————————————————————————————-
Disclosure: I'm a Tipster ambassador and this is a sponsored post by Q-tip.  All opinions and ideas are my own.

196 Responses to "Cleaning Christmas Decorations plus an Awesome Container Store Giveaway!"