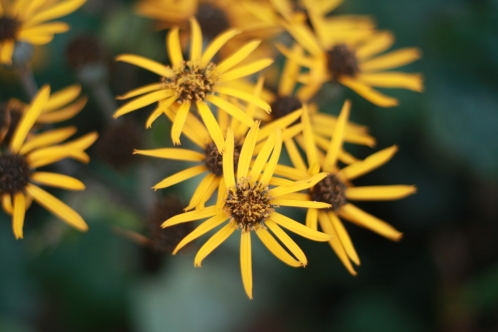 "By all these lovely tokens
September days are here,
With summer's best of weather
And autumn's best of cheer."
Helen Hunt Jackson, September, 1830-1885
Oh September!  You are one of my favorite months of the year.
And to prove what a lovely month September can be, the weather that was in the 90′s yesterday, will be in the very pleasant low 80′s today.  Could there be a nicer temperature?
My garden is starting a late summer bloom.  I am finally getting a good harvest out of my garden.  Peaches are on.  Apples are coming.  September is heaven.
I'm working on a few little projects.
After a break of being too busy to work, I'm back to piecing my quilt.
I'm also getting ready to embroider new pillowcases for my bed to go with my new quilt, a gift from my mom.  I'm thinking of using the free Queen Anne's Lace Pillowcase pattern from Alicia from Posy Get's Cozy.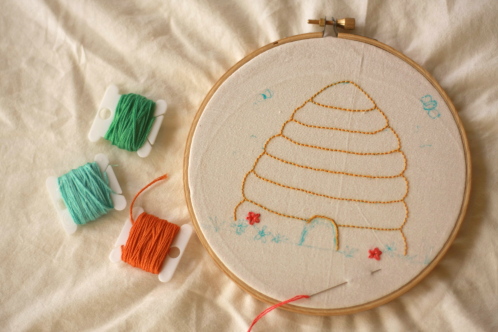 I started stitching this little embroidered dishtowel again after beginning it in the spring.   I'm sort of making it up as I go along.  Which may or may not be the best idea.  I'll know when I'm done.  I'd like to find a clever way to make the bees…   any ideas?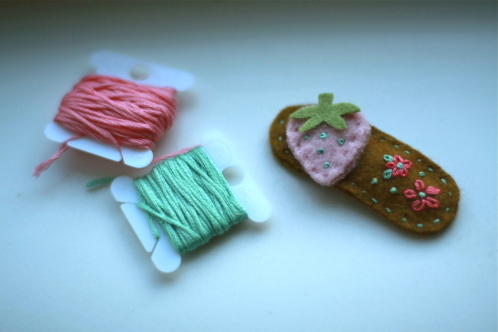 Speaking of making it up as I go along… I made this little hair clip for my girls yesterday.  I thought a little embroidery would be fun, but when I was done, I wasn't so sure.  Maybe less will be more on the next clip.  I love these little projects, that use my smallest scraps of wool.
I already feel like I'm shaking off the sluggishness of late summer.  September always brings with it a productive, happy energy.  I look forward to a month of harvesting, canning, sewing, and spending as much time out of doors as I can.  I love September.
PS.  If you haven't already, be sure to enter to win the $25 Visa Gift Card giveaway by leaving a comment on yesterday's post.

2 Responses to "September Love"