It's Halloween and all I have to share is a few pictures of costumes…
I haven't had time for much else this week.  I did keep the swearing under control…. but I must confess a profound dislike of satins, crepes, polyester broadcloth, and sheers…
With costumes I hold to the galloping horse philosophy.  If you can't see the mistake from a galloping horse, it doesn't really matter.  So don't look too closely!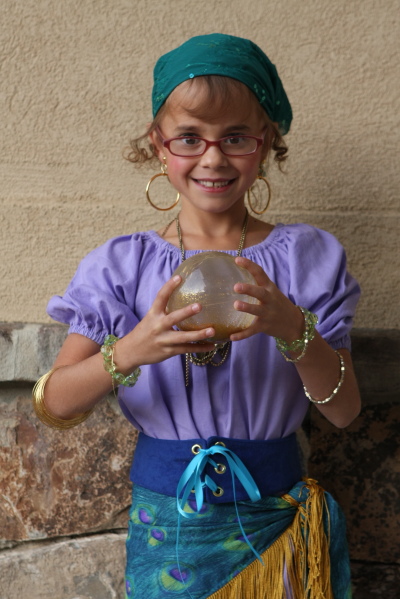 The little gypsy costume is Simplicity 0532.  This costume pattern is a gem, easy to make and versatile.
If you drop by our home tomorrow my little gypsy will probably tell you your fortune.  It will likely have something to do with a mysterious stranger and hidden gold in your future.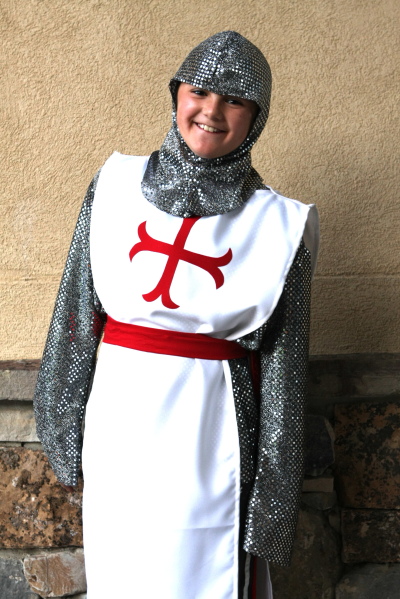 This no ordinary knight.  It's a Templar knight.  I didn't have a pattern for this costume… (always fun when trying to make a sleeve fit!) but I did use Simplicity Pattern 5520 (which I had from a few years back) for a rough guide of how to make the hood.  That pattern only goes to size 8 and my son is a 12.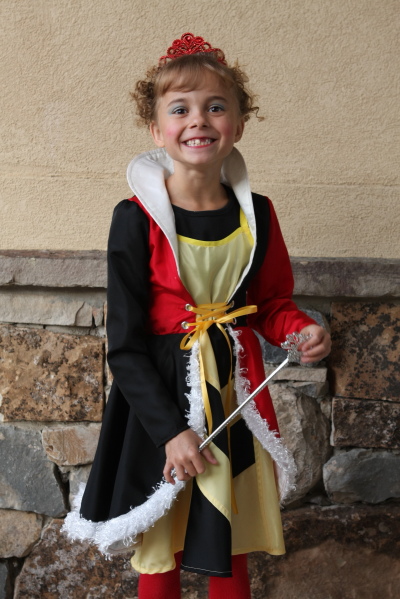 The Red Queen is Simplicity 0804. This pattern was also well made with the exception of what I am sure is a mistake on the instructions for putting on the fur trim.  It was my most involved costume with the chevron on the dress, and making the jacket with lining.  I think I must have cut out 30 pattern pieces for this one.  Phew… I'm glad that's done.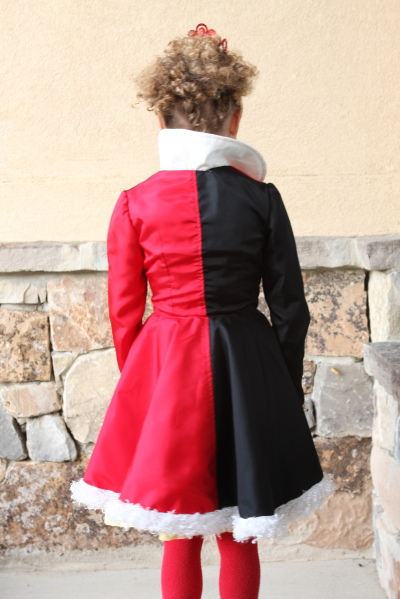 Don't you just love the back of that jacket!  And check out the curls on my normally straight haired girl.  A night in foam curlers can do wonders…. even if it's hard on your sleep!  (Good thing they weren't born in the '50′s!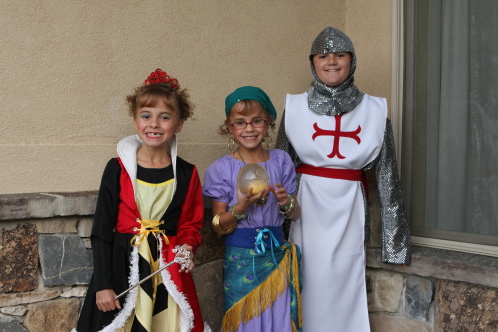 There's the crew.
HAPPY HALLOWEEN EVERYONE!

12 Responses to "Halloween Costumes"