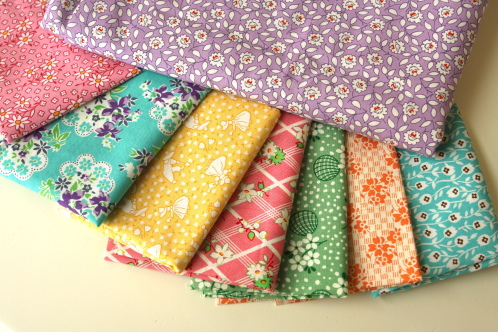 I'm in the process of planning a little birthday party for my girls.  It's going to be a 1930′s American Girl party.
My sewing machine is going to get workout this time.
The first project is all made from scraps.  This sweet little pile came from my mother's obscene stash.  They soon will become a party flag bunting.
It's so cheerful and springy I'm sure it will stay up through Easter this year.
The larger piece of purple fabric is the subject of debate for me.  It's over two yards… (thanks Mom) and I'm trying to decide if it wants to be a tablecloth or a dress.  I would love to make my girls dresses that look something like this: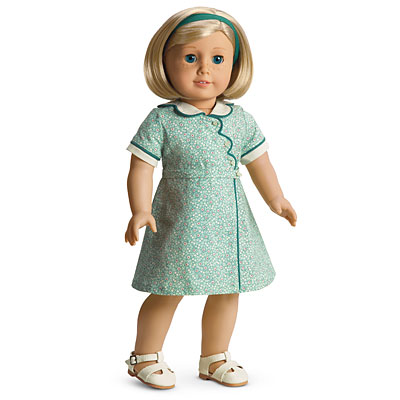 Oh Kit, you are too cute for words!   And the dress!  The scallops!  Is there a pattern out there?  Do I dare try my hand at designing a dress?

16 Responses to "Bye Baby Bunting"