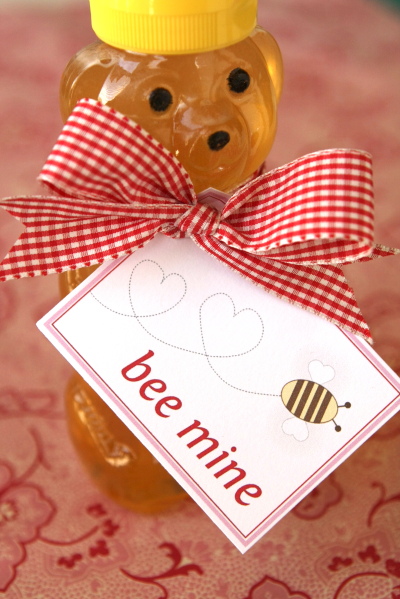 Valentine's Day is right around the corner and we've been busy as bees creating Valentine gifts for friends and family.
What sweeter gift to give than a little bit of honey?
It makes a perfect gift for a teacher or a dear friend.
If you would like to download the printable template I created click here.  I printed mine out on smooth, white cardstock.
The  card works for more than just honey: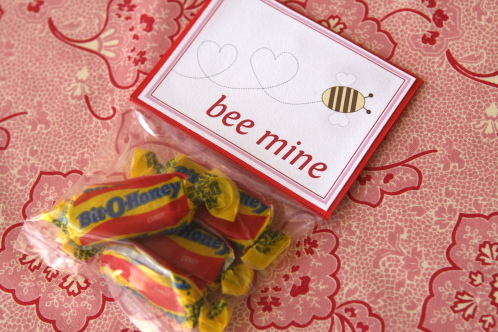 My daughter is using them for her Valentine's to give to her classmates.  You can choose Bit-O-Honey or whatever candy tickles your fancy.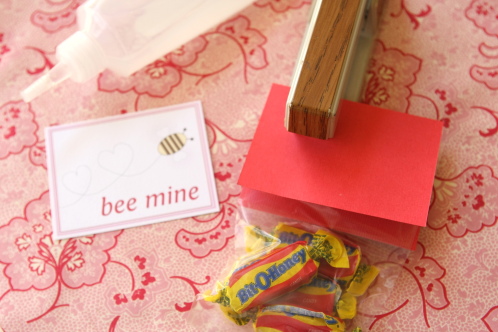 For Lily's Valentines we are going to fill a small plastic sack with treats.  Then we'll fold a piece of cardstock over the opening.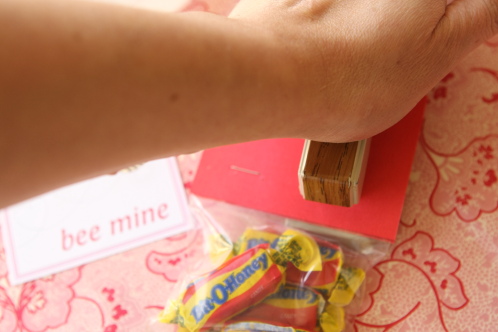 Staple it down.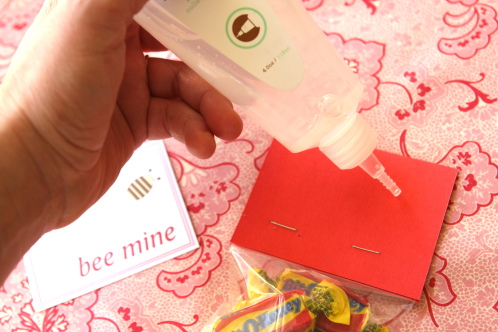 And glue on the tag.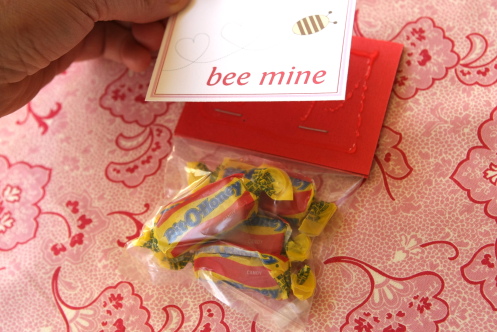 This is the perfect project for my 8 year old, who loves anything crafty.

Dear Honey,
Won't you Bee Mine?
XOXO

19 Responses to "Bee Mine- Valentine Card Template"