Archive for the 'sew it' Category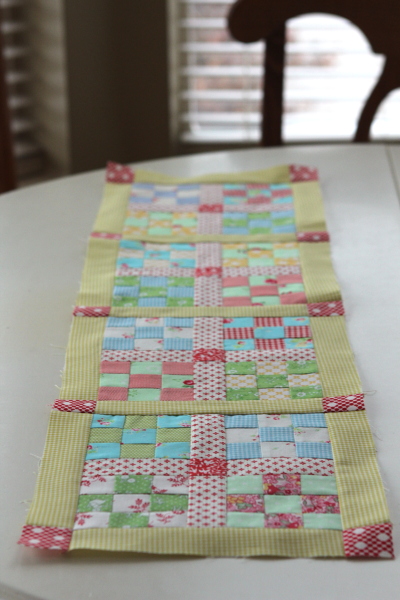 January should be a month that goes by slowly… but this January has simply flown by.
I'm wanting snowed in days, soup and warm bread days, stitchy days… slow days.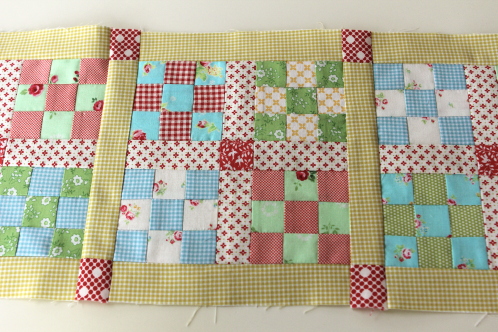 I'm happy to have gotten in a little time at my sewing machine at least.  Phew.  It feels so good.
I've started playing with a new quilt…  which will probably be as big as when my fabrics run out… and is a make it up as I go along kind of quilt.  Hurray for nine patches and for the sashing… a Michael Miller gingham in a delightfully sour green.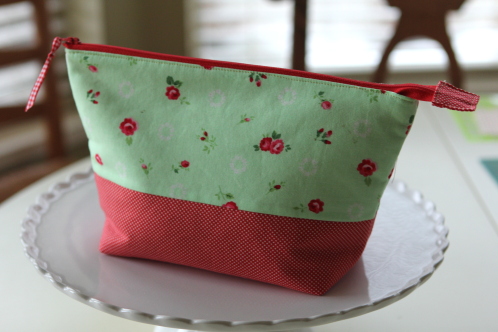 I've made more Wide Open Zippered Pouches.  They are just so darn fun to make… and so often requested.
This one is for Lily's embroidery.  I let the girls pick their fabrics.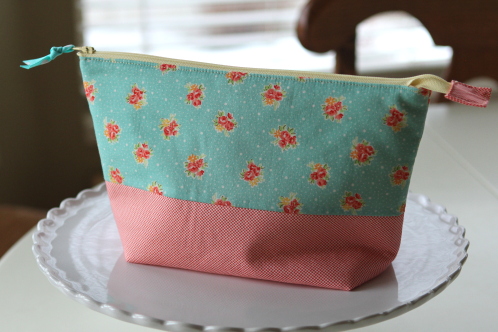 Emma loves this Lecien Old New fabric… she keeps picking it out for whatever I'm sewing for her.
And speaking of Lecien, I was just told that it is pronounced "Lou shin."  Is that correct?  I've always called it "Lee shin."
Got to run, the girls are putting on Sherlock and my sewing machine is calling.
Howdy, my dear friends.  I've been away for a while.  I'm so grateful for the many messages from friends checking in on me, that I've received… and yes I am OK.  In fact I am wonderful.  But this wild horse ride of life took off on me.
I'm so happy to be back…
I haven't had a moment to create much over the last few months… unless you count thousands of cookies in December.  So I asked my dear brother if I could share a few portraits he has taken.
Jordan is my little brother.  I have a memory of him, little towhead running, a red Superman cape flying out behind him.  He WAS Superman.  He still is, I think, deep down.
Jordan's passion is photography and I love his artistic sensibility.
The portraits he took recently, with my mom's quilts, are nothing short of amazing.  I am grateful to him for allowing me to share them here.  I hope you enjoy them as much as I do.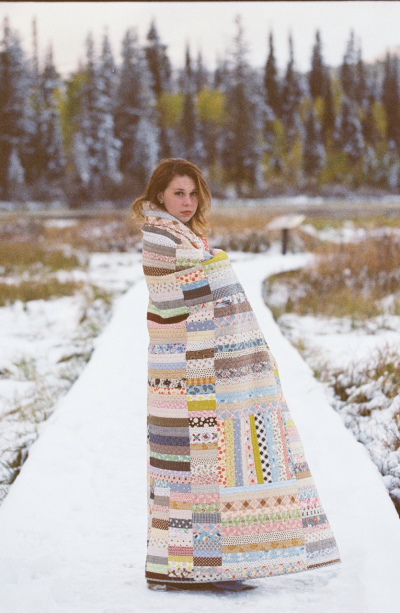 You may remember this quilt.  It is made from scrap strips that my mom saved over many years. My guess is that it has leftover bits and pieces from a hundred quilts.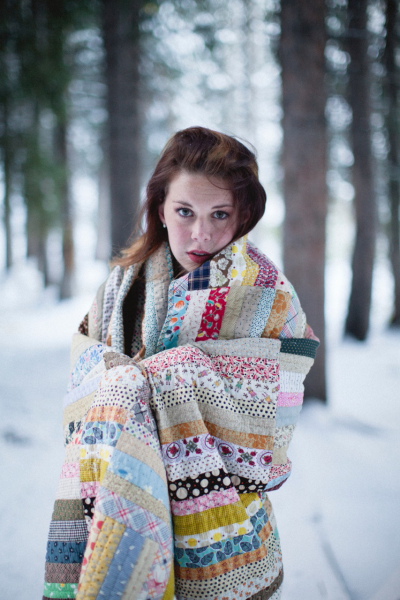 Like most of my mom's quilts, it is hand quilted.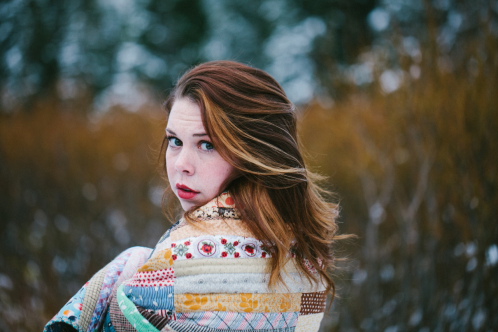 The portraits are of Jordan's beautiful niece Lyssa.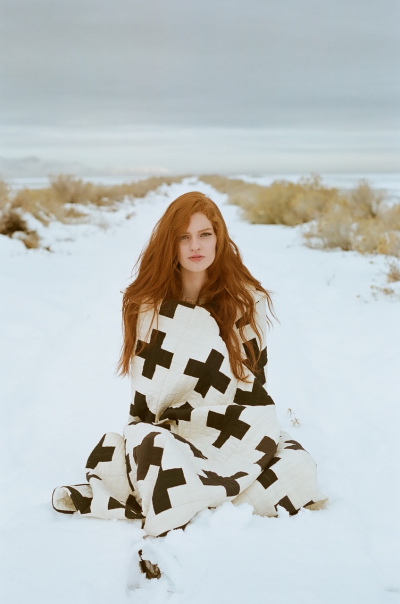 I've shared this quilt before too.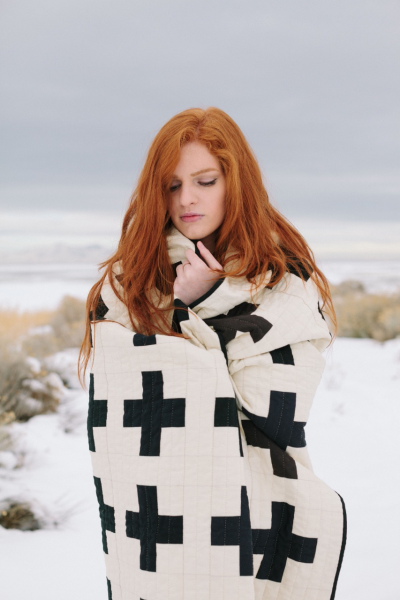 I especially love the hand quilting of this quilt…  in long, straight rows.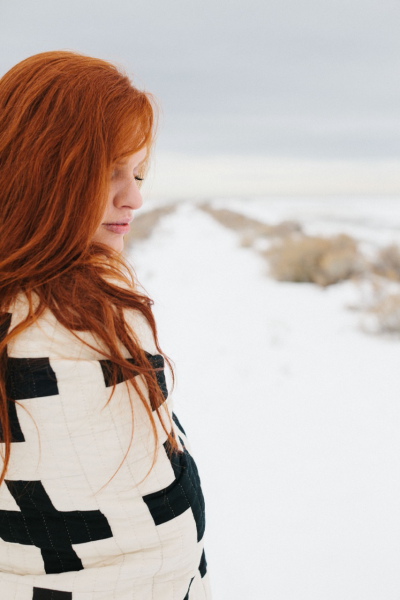 Black, white and red.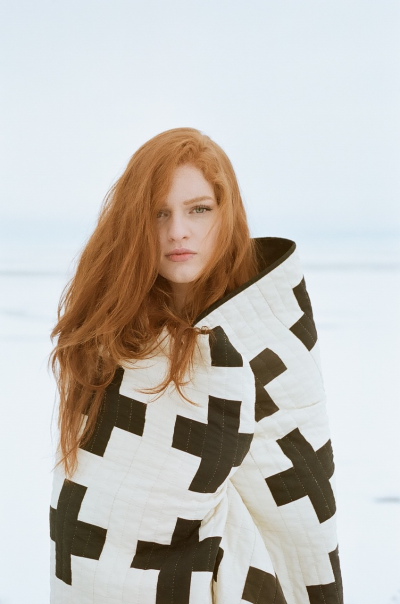 You can find Jordan on Instagram, most days, since he's out with his camera or his phone almost everyday.  (Hmmm… addiction to a passion, might be a family trait…)  Be sure to also check out his Tumblr.
Thank you Jordan for sharing!  I love you little brother.