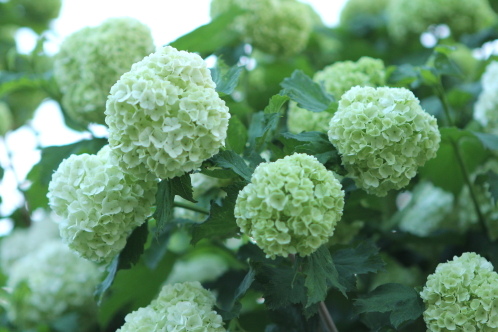 Oh my! May!  What a month.  It's a whirlwind.
My snowball Viburnum is in full bloom, as is my lilac, my bridal wreath spiraea, and lots of flowers.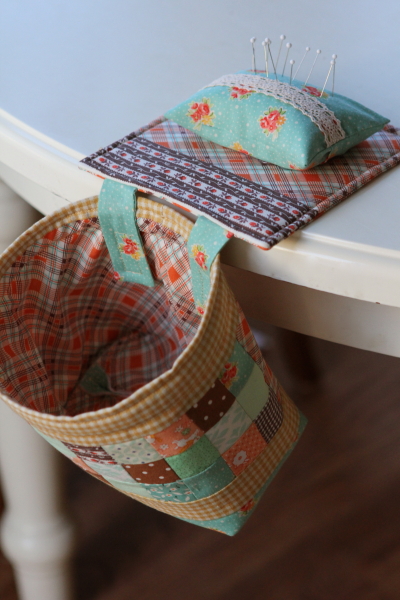 I am working on a pattern for the thread catcher.  Slowly.   It's not hard, but my time is getting pulled in too many directions, so it may take a while more.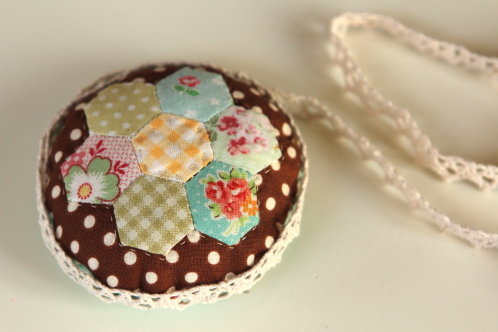 I did have time to make a little pincushion.  It's copy cat of nanaCompany's wonderful hexie pincushion right down to the brown polka dot and lace.
It's funny what you can get done when swim team tryout takes hours.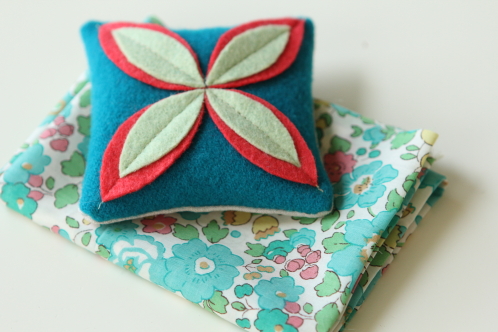 I also had to share the lovely little gift from a friend, a little Liberty and a lavender sachet.  I know exactly what to do with the Liberty.
As for the sachet.  I think I need to make a few copycats of it too.  I love the "orange peels."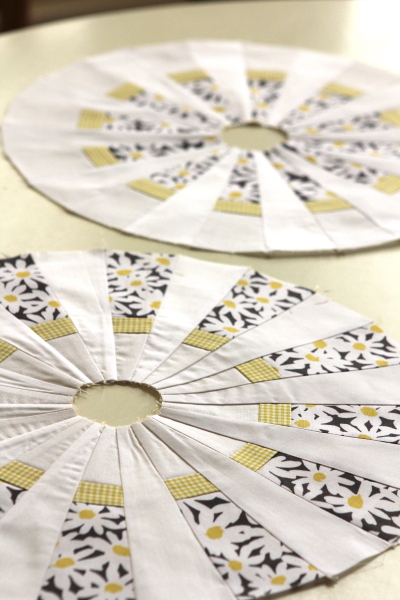 I finished my Bee blocks for Sinta.  It's a modern Dresden… destined to be an octagon, with an octagon center.  Super fun!
Since you are turning the ruler in alternating directions, you get two blocks from the same pieced strip.  I always like when you get a two for one.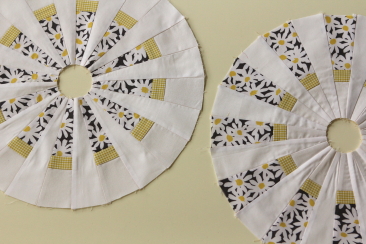 I definitely struggled a little with this block at the end.  My Dresdens were a bit cone shaped, you can see, one more than the other.  I got them to lay more flat with some pressing, but they still aren't perfect.
Does that mean I need to work on the accuracy of my scant 1/4″?  Probably.
A good friend of mine said, don't worry about it too much, as long as they are smaller than a "C" cup, once quilted you will never know.  I hope for Sinta's sake that is true.